Life has been so hectic and chaotic, I've barely had a chance to sit and breathe. Two weeks ago I started my new job and am a working girl again. It feels great to return to a routine and I really love my new job. But I am exhausted! Between that and taking care of a dog and a house and a husband and getting my act together so I can go back to school starting January, along with a new photography class, vet appointments, church related activities--life is just too busy. Thus, I apologize for the long absence and the lengthy photos to come.
1. Fall happened in Alaska last week. Yes, last week. It is now over.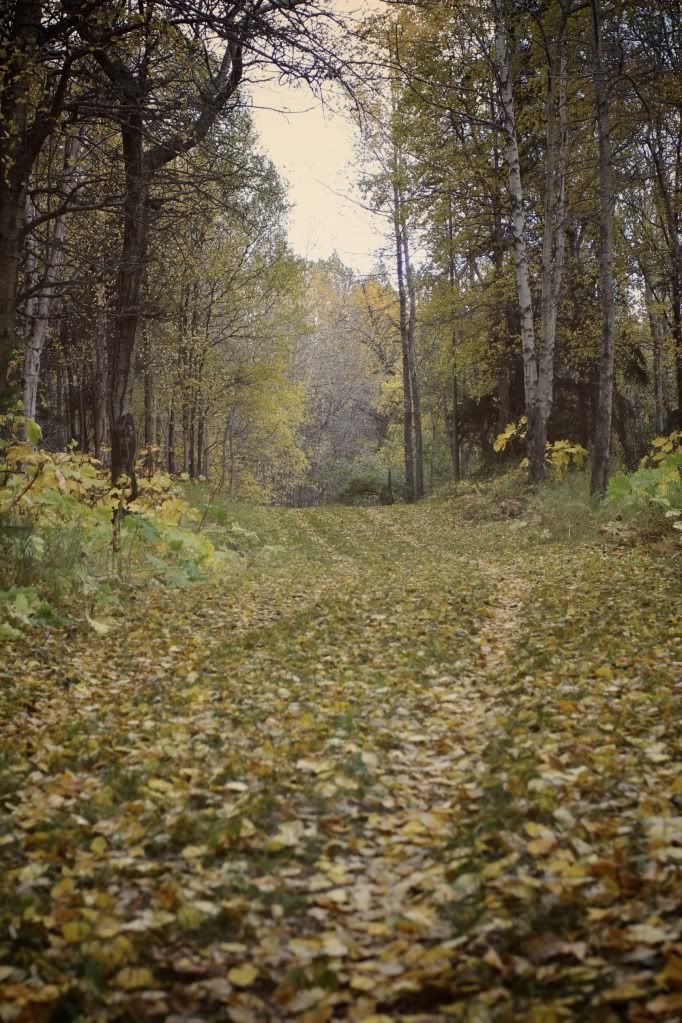 2. Winter started last night in Alaska. We woke to our first snow this morning. I am unsure how I feel about it. Meisje, however, loved it. It's like she woke up today and realized: "Snow. Wait, I'm a sled dog! This is why I'm alive! HALLELUJAH!" And ran around in it like crazy.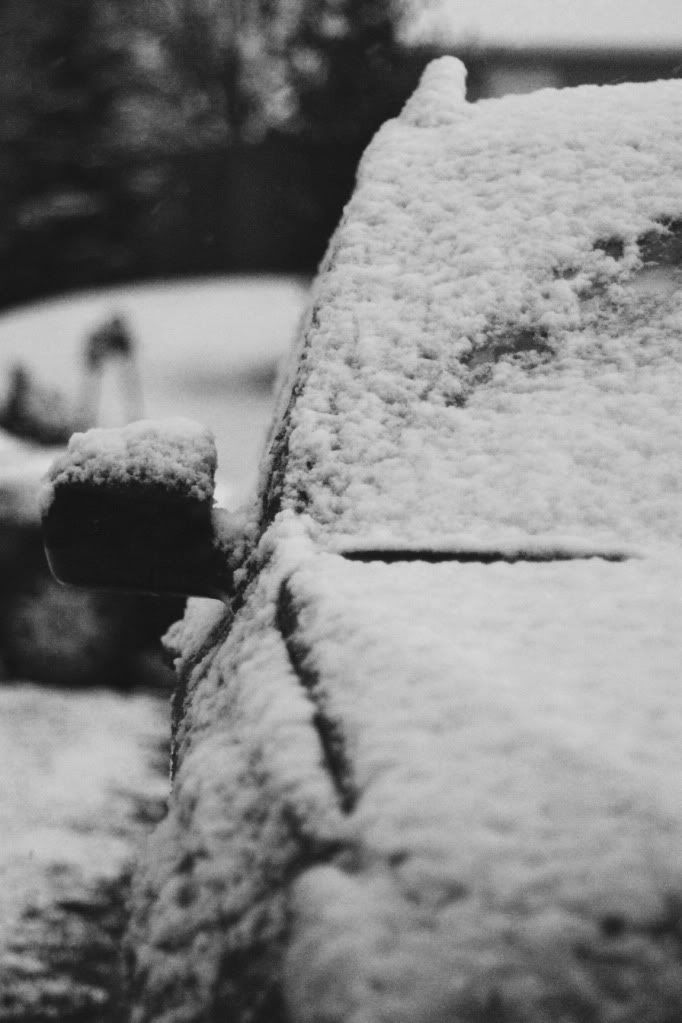 3. This is all I want to do when I get home from a long day at work and Meisje gets home from a long day at doggie daycare--lay down, snuggle, and pass out.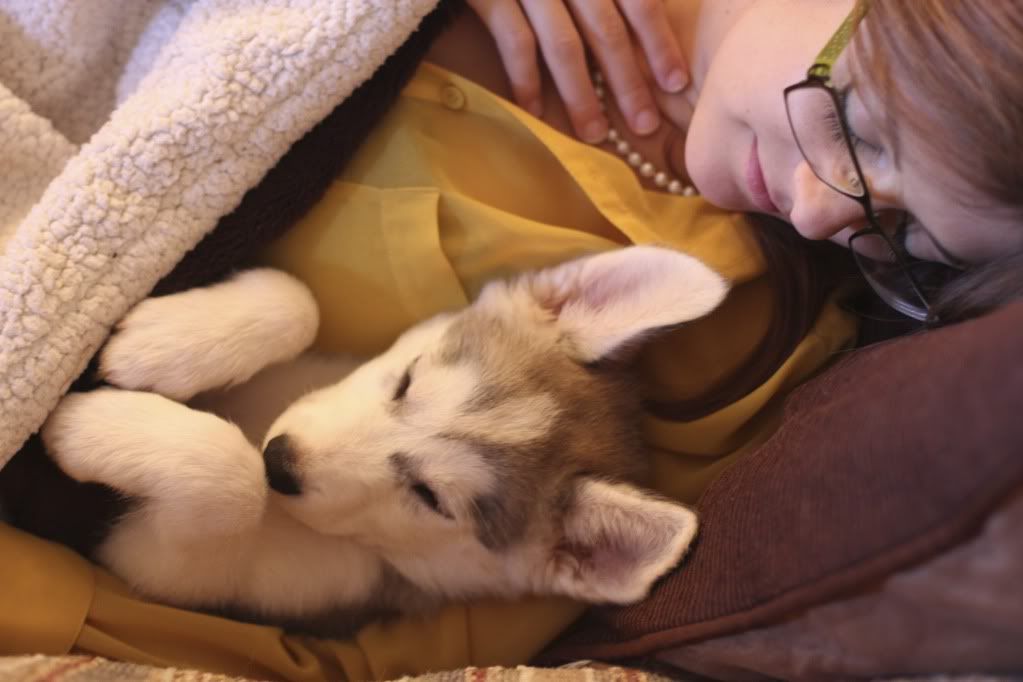 4. Look at this face. Can't you see why I struggle so?
5. Ben recently removed his facial hair. I welcomed the change with open arms. The intermittent moments of chops and handlebar stash were immensely entertaining as well.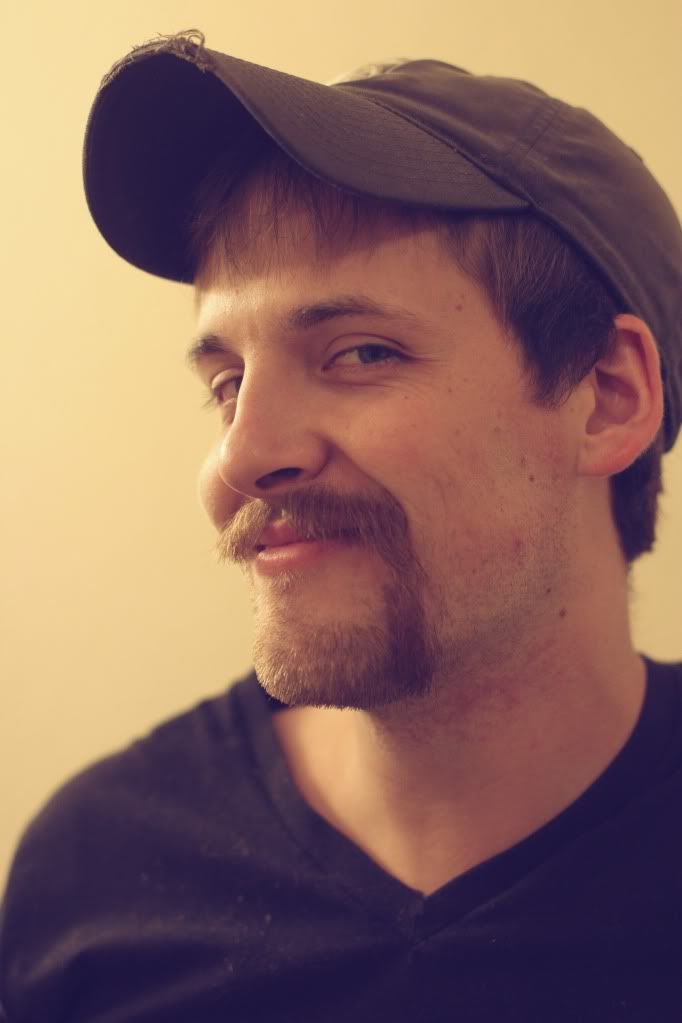 6. These babes are not horses. These are two little baby moose! And are super cute. If they would only stay this size, I would want one as a domesticated pet.
7. Being that it was fall last week, and that the apple industry did so poorly this year due to draught in the 'lower 48' (yes, I can say that now, I have an Alaskan ID!), I made my own homemade apple cider. Recipe to come!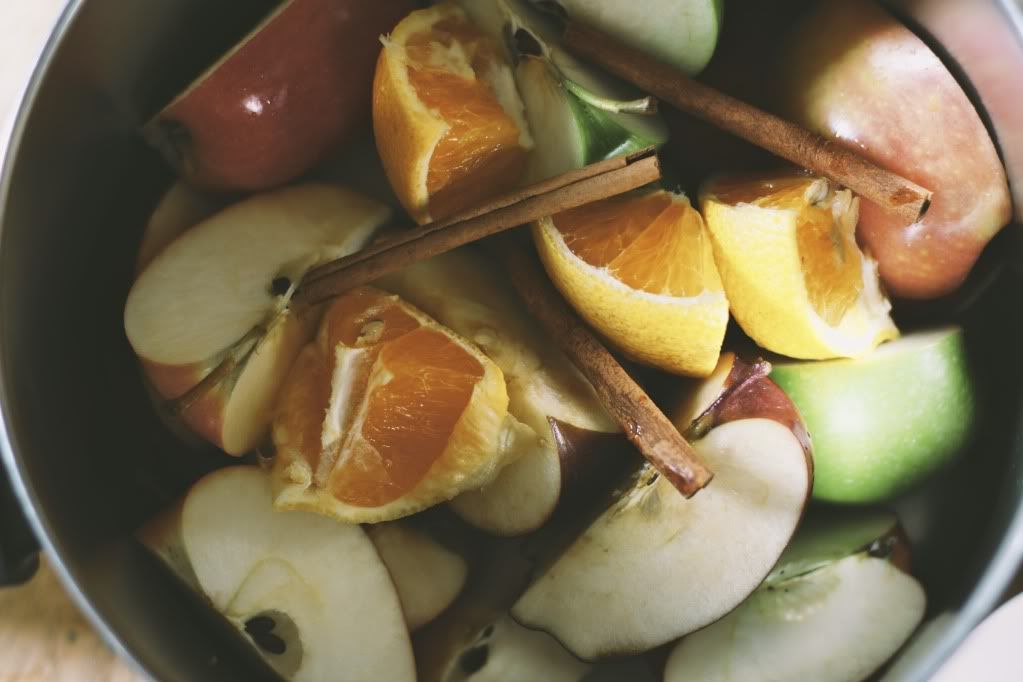 8. I saw my first Alaskan Grizzly. Yes, he was endangered and caged. But still, I saw my first bear!
9. Last Friday we headed downtown with the young adults group from church and hung out with the homeless crowd there. It is amazing the amount of homeless people in this bitter cold state. The man playing guitar told us his story of losing both parents at a very young age and had many people in tears. It was awesome to watch him light up when we said he could play Ben's guitar. He said he hadn't been able to touch a guitar in years.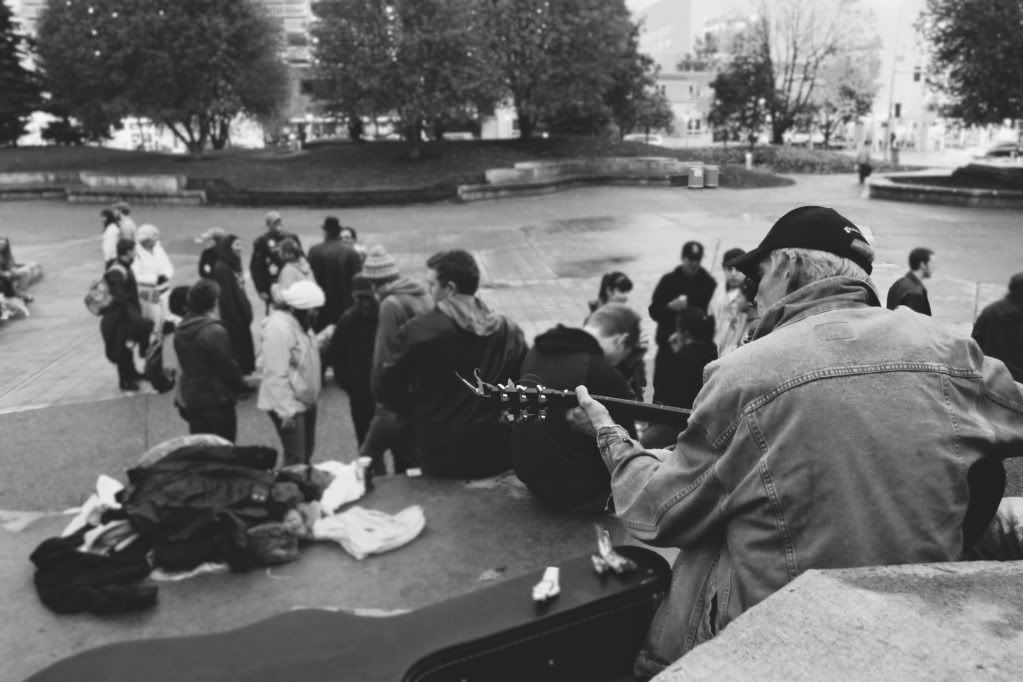 10. And a cute little face to leave you with. Because she is the cutest dog ever! :)